I learned a powerful lesson from Mrs. Mertz.
She was my teacher in 5th grade and I did not like her.....at all.
She and Mrs. Souden both taught 5th grade and Mrs Mertz had the "higher" math class and Mrs. Souden had the "higher" English class. So we were principally in one room but exchanged for those two classes based on our academic abilities
Mrs Souden and her husband owned the Dairy Queen.
Mrs Souden and her husband had gone to Egypt when my older brother Bruce was in her class ahead of me and EVERYBODY in her class got a toy camel when she came back.
Mrs Souden liked us and talked about stories and amazing places.
Mrs Souden used a portion of every English period that school year of 1967-68 to talk about Bobby Kennedy and Martin Luther King Jr and our futures.
Mrs Souden asked me to pay attention that in 10 years ....when I was 21years old!........things that seemed impossible were going to be realities, such as: inflatable furniture, ovens that could cook in nothing flat, paper clothes...it was exciting and I did make careful note of when I turned 21 and much of what she had told me had indeed become reality.
Mrs Souden walked us through the assassinations of Bobby Kennedy and MLK JR. answering our questions the best she could.
My mother liked Mrs Souden.
.....................................but my main teacher was Mrs Mertz--I only was with Mrs Souden for English class. The rest of the time I was in Mrs Mertz's class room.
She asked that I memorize my times tables.
Nothing colorful or fun .....first just learn them.
Then, that I get fast enough to play math baseball with them [I could not get faster than some of the others so I knew I was a failure...the fact that I really did not understand the game of baseball didn't help!]
Grade Level 3-5 Numbers and Operations:
• Students will understand the effects of multiplying numbers.
• Students will develop a fluency in multiplication.
Materials Needed:
• Blackboard/White Board
• Large Index Cards or Multiplication Facts Cards (Download now)
• Multiplication Flashcard Answers (Download now)
• Markers or Colored Chalk (Green and Light Brown).
• Masking Tape
• Stopwatch or timer
But the bitterest pill was the geography project......a booklet about all 50 states.
We probably had plenty of time to complete and assemble that booklet, but the morning it was due mine was not done. Two days later it was not done and someone drove me to school - instead of my walking the 1/2 mile to the bus stop and riding the bus - to give me 1/2 hour more to try to finish assembling it before leaving home with the dreadful thing finally completed.
BUT....THEN ...Mrs Mertz graded it. Well some of the pages were upside down and some were in the wrong order but ultimately the work was worth a B- ;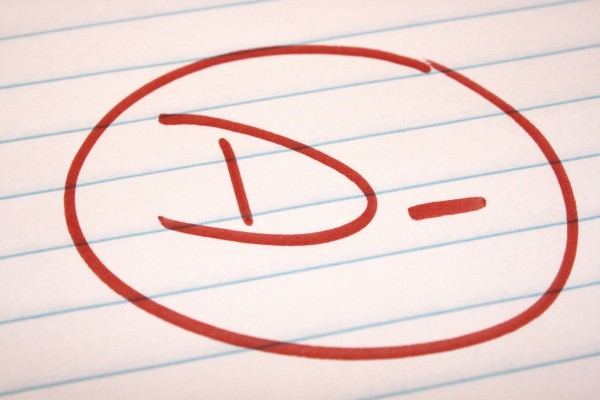 but I received a D-
for being two days late.
Oh the bitter bitter pill.
Simple praise...I didn't hate Mrs Mertz [I didn't like her but I didn't hate her ...after all she wasn't Mrs Souden] But I hated being late......from then on I do not think I ever turned another paper in late in all my years of education including this RN Refresher class I am now completing. NEVER is an assignment given me with a deadline that I do not think of Mrs. Mertz and that rightly earned D-.
She really taught me a life lesson---I am trying to apply that same type of learning to what I do today.....I look for, with tenacity, the lesson I am supposed to be learning and in the 5th grade I learned lots of things but the detriment of procrastination was the one that has most influenced my last 45 years.
This September, I learned she has passed away. I am Thankful Every Day that she taught me!